Asics offers great shoes for Crossfit, no matter what activities are in your WOD. Asics Crossfit shoes tend to be among the most comfortable out there, while still offering a durable and light construction. This combination of comfort and durability comes from the gel and EVA construction of the shoes. If you want to perform Crossfit workouts, then Asics Crossfit shoes are ones you should definitely look into. They offer several options, but here are some of our favorites:
Asics GEL-Intensity 3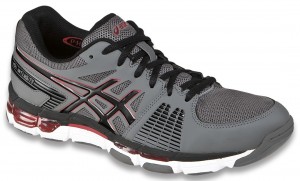 This Crossfit shoe offers a balanced design, and can stand up nicely to almost all Crossfit workouts. It combines Asics top-of-the-line running technology with comfort and support. The GEL-Intensity has a 2-layer mid-sole with both rear-foot and fore-foot gel cushioning. This shoe also provides great lateral support with its fore-foot brace.
Bottom line:
This is a great all-around Crossfit shoe.
Weight: 12.2 oz
Price: $110.00
Asics Lift Trainer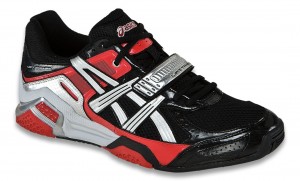 This shoe was inspired by professional weight lifting shoes, but offers more flexibility and comfort than typical lifting shoes. The heel of the shoe has been raised while the fore-foot height is decreased. This puts your foot in the correct lifting position to provide the best opportunity for explosiveness and power throughout the entire lift. There is also a mid-sole strap that gives you the comfortable fit you want.
Bottom line:
This shoe is great for power lifts and kettle bell workouts.
Weight: 13.8 oz
Price: $125.00
GEL-Craze™ TR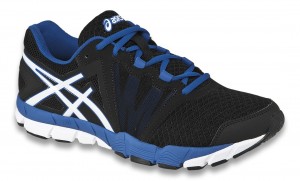 The GEL-Craze TR is a light, durable, and comfortable option for Crossift. Unlike the Asics GEL-Intensity and the Asics Lift Trainer, this shoe is a running-based trainer. It has flex grooves to provide great flexibility suitable for running.
Bottom line:
As a running shoe, these shoes stand out with their light weight and felxible design, but these are not recommended for heavy-lift Crossfit WODs.
Weight: 9.9 oz
Price: $85.00